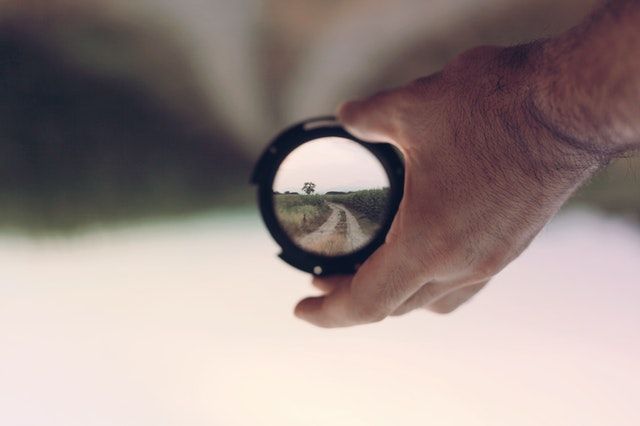 "...praying at all times in the Spirit, with all prayer and supplication. To that end, keep alert with all perseverance..." - The Apostle Paul
"The perfect church service would be one we were almost unaware of; our attention would have been on God." - C. S. Lewis
I have been conducting research for my day job on the topic of paying attention and am finding that what we pay attention to, and how consistently and intently we pay attention to it, determines what we become. To pay attention to something is to open our minds to it, allowing the thing (or person or concept) to interact with our consciousness. As we do so we gain understanding of that thing, building our capacity to interact with it. This leads to a more focused attention, which further increases our understanding and interactive capacity. So the cycle, which I have dubbed the Engaged Awareness Cycle (EAC), continues for as long as we attend to that thing consistently and intently. 
One can most clearly see the EAC at work in the development of children. As I write this I am near a community swimming pool. There are children of various ages playing and, inevitably, the younger take their cues from the elder. The toddlers watch the pre-teens as they jump into the pool, spray each other with squirt guns, and lay out under the sun. The younger imitate this behavior and begin to internalize it. In paying attention to the older kids, they grow in understanding of what a pool is for and this empowers them to interact with their environment. And this leads to fun. 
Another analogy is that of learning to use new technology. When we first examine it we recognize that it is foreign to us and we become painfully aware of how much we do not know about its operation, capabilities, etc. It is through handling it, noodling around with its features, and exploring its characteristics that we grow in our understanding. We pay attention to how it reacts to our inputs, gain understanding of its functionality, and once a sufficient degree of understanding is achieved we transform the item from a novelty into a useful tool. The transformation is not in the technology, however, but in us. We conform to its features, not the other way around. 
There is no end to the number of examples to be found that illustrate this truth. Jesus famously affirmed it when he said the "eye is the lamp of the body." What and who we give our undivided attention to determines what and who we become. Prayer, it seems from Scripture, works on us in a similar fashion. In a number of places Jesus declares that he does only that which he sees his father doing. He thinks his father's thoughts and shares his cares and goals. The key to this can be found in Jesus' regular practice of prayer. The details of what this looked like are not given to us, but one thing is for certain: this time was set apart for Jesus to pay focused attention to his father in heaven. 
The more we know about a thing before we come up to or against it, the further ahead we are in understanding and interacting with it. Jesus came to his relationship with his Father with an informed framework of his character and nature. Unlike other cultures, which had only vague and abstract assumptions of the nature of God gleaned from nature, Jesus spent his developmental years immersed in the Torah and Tanakh (the Old Testament, in non-Jewish vernacular) through which the God of nature had revealed himself so the Jewish people (and, by extension, the rest of the world) could better interact with and relate to him. For this reason prayer and Scripture are not separable, but mutually supportive. The one provides the framework for approaching God, the other constitutes the approach itself. 
With this framework in place, Jesus was prepared to focus his attention through prayer on the only one worthy of his emulation. This did not necessarily mean (though certainly could have included) a mental image. It was deeper, a knowing of the character of God that oriented his attention and prepared him to listen to the one attended to. In this way, Jesus activated and put to work the EAC. He frequently and consistently focused his attention on his Father in heaven; he grew in understanding of him; and then, he lived out that understanding in his interactions with others. This is an approach to prayer that prioritizes relationship-building over transaction.
Jesus asserted that "no one knows the Father except the Son and anyone to whom the Son chooses to reveal him." Likewise, the author of the book of Hebrews declares that Jesus "is the radiance of the glory of God and the exact imprint of his nature." Most explicitly, Jesus promises, "No one comes to the Father except through me. If you had known me, you would have known my Father also." So Jesus embodies in his own person the perfect framework by which one can orient his attention to the Father. The more familiar one is with Jesus, the more clearly he understands the Father. It is in the context of Jesus' authority and example that one can most perfectly learn to attend to the Father in prayer, thereby perpetually increasing in understanding of him and facilitating the molding of our consciousness to better relate to him and, by extension, his creation.